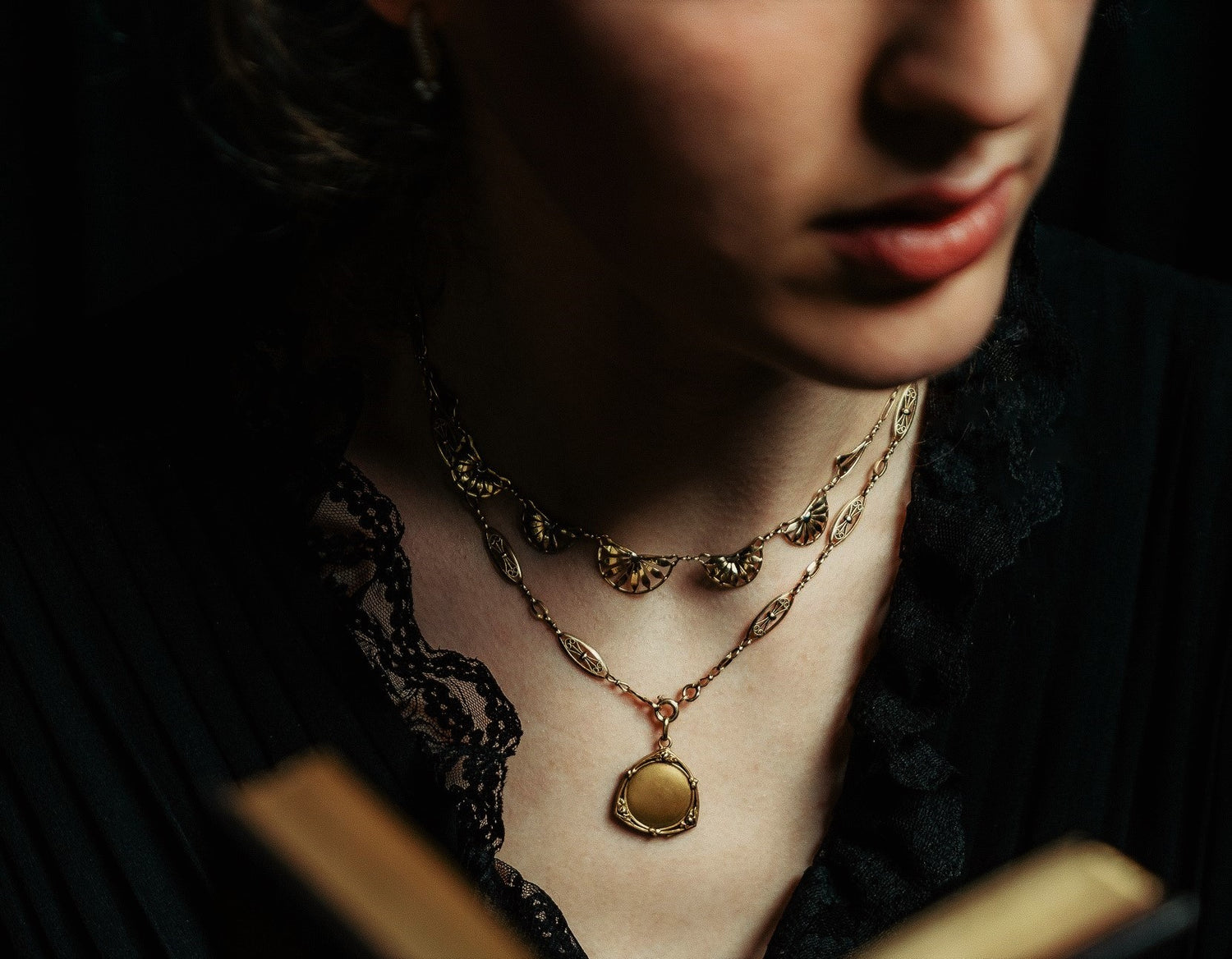 A Perfectly Stacked Neck Mess
Highly collectible antique chains and necklaces have unparalelled aesthetics. Handmade of high carat gold and boasting jewellers artistic vision, antique gold necklaces are a perfect gift for the ones your love!
Timeless and chic Art Deco to dreamy Rococo style of the Georgian era jewelry - you find jewelry from every era to make your dreams come true.